---
ERROL BROWN ESTARÁ PRESENTE NA TURNÊ "MASS MANIPULATION" DO STEEL PULSE
Escrito por Paulo Pimentel em 12 de Maio de 2022
Os fãs de Reggae que forem aos shows do Steel Pulse na turnê "Mass Manipulation" terão mais um presente!
Quem estará no comando do som da banda é Errol Brown, conhecido pelo seu trabalho nos álbums e shows de Bob Marley & The Wailers.
Errol ainda marcou história em trabalhos de Ziggy Marley & The Melody Makers, Burning Spear, Israel Vibration, Gregory Isaacs, Stephen Marley e dezenas de outros ícones não só do Reggae mas de outros estilos.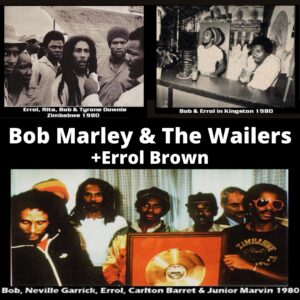 Dentre os álbuns icônicos de Marley que Errol mixou estão o Catch a Fire, Survival, Uprising e Confrontation. Com outros arfistas, Hail Him e Farover (Burning Spear); Unconquered People (Israel Vibration); Night Nurse e Out Deh! (Gregory Isaacs); Revelation, Pt. 1: The Root of Life e Mind Control (Stephen Marley); Welcome to Jamrock e Stony Hill (Damian Marley).
Confira as datas dos shows em linkr.bio/riddimagency
---